How do you see beauty? Where do you see beauty?
Pierre Gemme by HUR 'GAZE' collection reminds us to see beauty.
Beauty teaches us the truth. Beauty saves us. Beauty heals us, sets us free and opens infinite Possibilities.
When we think of seeing beauty, some of the faces of those that we love come to mind. When we think of beauty, we think of breath-taking landscapes. Beauty is an act of kindness by people in difficult, desolate times.
In today's world, we also think of those unknown people who are the real heroes. These are individuals holding out on frontlines, holding humanity alive in face of ultimate barbarity, where things are visible that the human eye should never see. And they are able to sustain it because there is in them some sense of beauty that knows the horizon that we are really called to in some way.
Find a blessing for beauty in each piece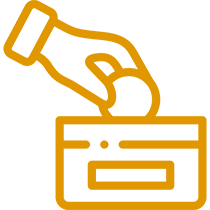 "15% of the proceeds of our 'Gaze collection' will be donated to families impacted by war in both Yemen and Ukraine through Save the Children.
Save the Children is a leading humanitarian organization for children. They have changed the lives of over 1 billion children and around the world.They improve lives of children through better education, health care, and economic opportunities, as well as providing emergency aid in natural disasters, war, and other conflicts.
Features
Pierre Gemme by HUR
HAND-MADE
Our craftsmen and craftswomen use non-ferrous metals like bronze, brass and copper to make handcrafted pieces.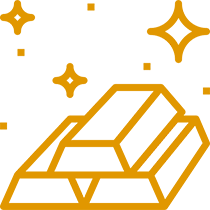 GOLD PLATED
Our jewelry is 22k gold plated and made with fine brass.
EVERY PIECE IS A STORY
Each piece tells a story. We create innovative designs, inspired by prominent female figures and moments of history.
WARRANTY
We offer 2 months warranty for any plating and breakage.
DONATE
We believe that every contribution counts to help those in need. We giveback a percentage of sales to non-profits and individuals, usually targeting women.
WOMAN-2-WOMAN
We are 100% women-led and sisterhood is our creed.